The moment has finally arrived. The all-new 2023 Jeep Grand Wagoneer in Temple Waco Killeen TX For Sale has finally been revealed in all of its magnificence, after much anticipation. There are two types of this remarkable new vehicle: Wagoneer and Grand Wagoneer. The former is the starting level, but the latter is the more equipped and premium version, with the "Grand" appended. Both are wonderful, and whichever you choose, you'll be in for a treat. This Jeep is redefining the SUV market like never before, with elegance, poise, and pride, thanks to the fact that all versions of this vehicle are made in America. From its outside appearance to the refinement and luxury on the interior, as well as the industry-leading technology embedded straight into the SUV, there is no other SUV like it on the road today.  Who knew that the future would come so fast, because here it is!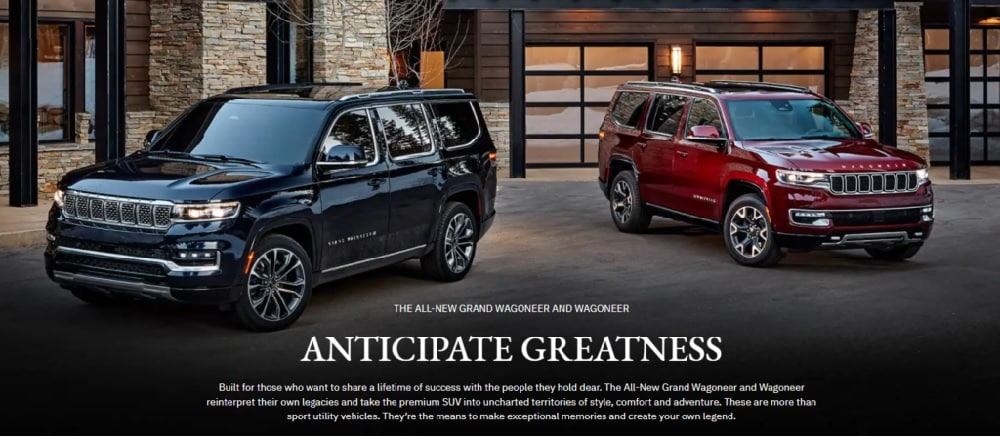 2023 Jeep Grand Wagoneer in Temple Waco Killeen TX For Sale is the most recent model from the company. In some categories, this vehicle outperforms top models that cost more than twice, if not three times as much as this extraordinary SUV, not just in its SUV segment, but throughout the automotive industry. Jeep took a minimalist approach to this car's exterior design, giving you as much shape and practicality as possible while maintaining a low profile. While this SUV is stunning, Jeep avoided making it overly flashy, preferring to let the Jeep stand on its own as it accumulates medals and distinctions over time. Despite this, the Jeep heritage is visible in the design. Because of the classic 7-slotted grille, trapezoidal wheel wells, wide stance, and other Jeep characteristics, everyone who sees it knows it's a Jeep. Aside from the Jeep accents, the company has maintained its practice of placing miniature "Easter Eggs" throughout the vehicle to provide owners with some interesting things to look for and others to discover as they drive. Finally, there are numerous exterior customization options available, such as different trim lines, packages, and super-stylish wheel designs. Because it's a Jeep, you can expect a plethora of aftermarket modification options to become available over time, allowing you to completely customize the SUV.


2023 Jeep Grand Wagoneer in Temple Waco Killeen TX For Sale has a second to none interior. You'll see all of the industry's most advanced features displayed against the beautiful American landscape while watching it. Details such as the largest cargo volume behind the third row in its class are among these features. It has a stunning and high-end appearance due to the use of genuine walnut throughout and well-finished metal in places where flimsy plastic would normally be found. The Selec-Terrain system, which includes five different drive modes, makes this SUV one of the most capable SUVs ever produced. You can relax while watching a campfire DVD in your High-Definition Media Center, thanks to 24-way adjustable front seats with integrated massage and 4-zone automatic climate control. Last but not least, we'd like to point out that you can change the vehicle's height in this section. You can raise or lower the entire car by up to 10 inches...just under a foot...with the flip of a switch!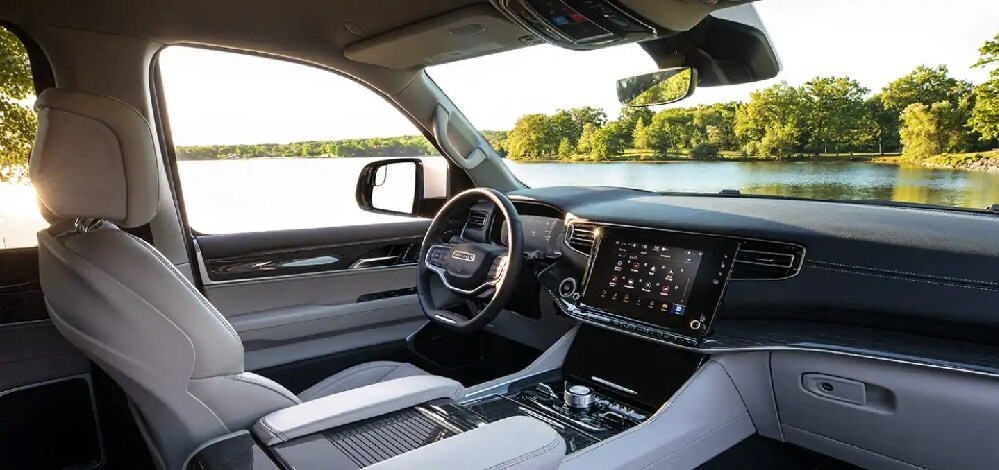 The 2023 Jeep Grand Wagoneer in Temple Waco Killeen TX For Sale is equipped with all of Jeep's features. As a result, the vehicle's off-road and on-road performance is unequaled. The surround vision camera and trailer hitch line-up assist provide a bird's-eye view of the vehicle in tight maneuvering circumstances, allowing you to hook up to any trailer with ease and confidence without the need for a spotter. Keep in mind that, while we're on the subject of trailers, this SUV boasts the highest maximum towing capacity in its class. The heads-up display, which is projected directly onto the windshield, gives you important information without diverting your attention away from the road. The current speed limit, actual speed, vehicle proximity, and, if wanted, navigation instructions are just a few examples. Another Best-in-Class feature of this fantastic SUV is its massive overall passenger volume, which ensures that everyone has enough room for maximum comfort and pleasure. Do you want to know more about technology? It has a total display size of up to 75 inches, or more than 6 feet of interactive display panels! A 10.25-inch screen, as well as displays for the back seats and three distinct screens in the center console, are located on the front passenger's side. No other car on the market has as much user-friendly technology as this one, and you will fall in love with it. Finish it off with a Macintosh-powered audio system that, with 24 speakers, outperforms the competition. Welcome to the future's realm of luxury and capability.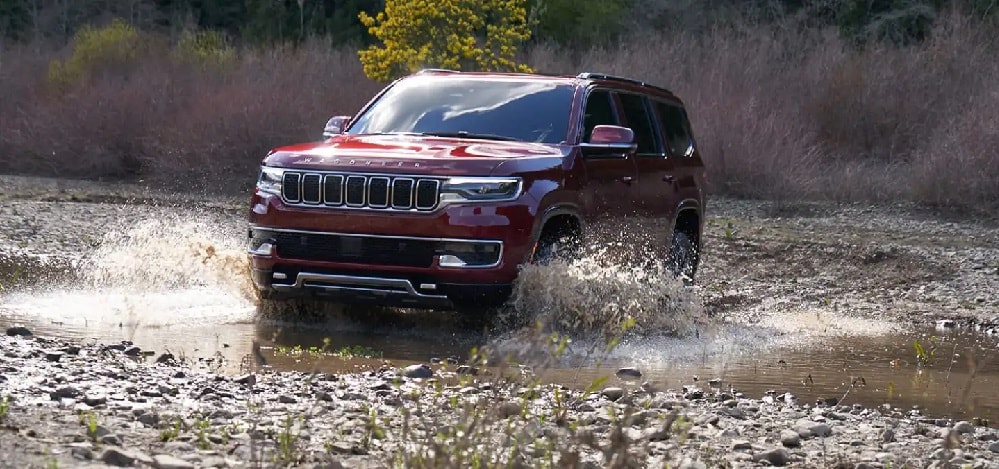 Are you ready to hold a piece of history in your hands? We're here to help you realize your dream of purchasing a 2023 Jeep Grand Wagoneer in Temple Waco Killeen TX For Sale. Watch the video above to see the car being introduced in its entirety. It's a complete 13-minute world reveal, so you can see what the rest of the world saw when this car was first unveiled. You'll notice the meticulous attention to detail, thought, and passion that went into making this vehicle the perfect fit for you right now. You may have noticed buttons on this page that can help you buy a car. There are inventory links at the top and bottom of the page. Don't worry if you don't see one in stock; they're going fast, but we can get anything you want. Simply contact us, tell us what you're looking for, and we'll do all of the necessary research and bring it in for you to take home, even if it means ordering one from the factory to your exact specifications at no extra cost. There are also links to have your vehicle evaluated online, to be pre-approved, and to schedule a test drive. If you don't have much free time, we can often bring the vehicle to your home or place of business for you to inspect and test drive. It is yours because you have worked hard for it.